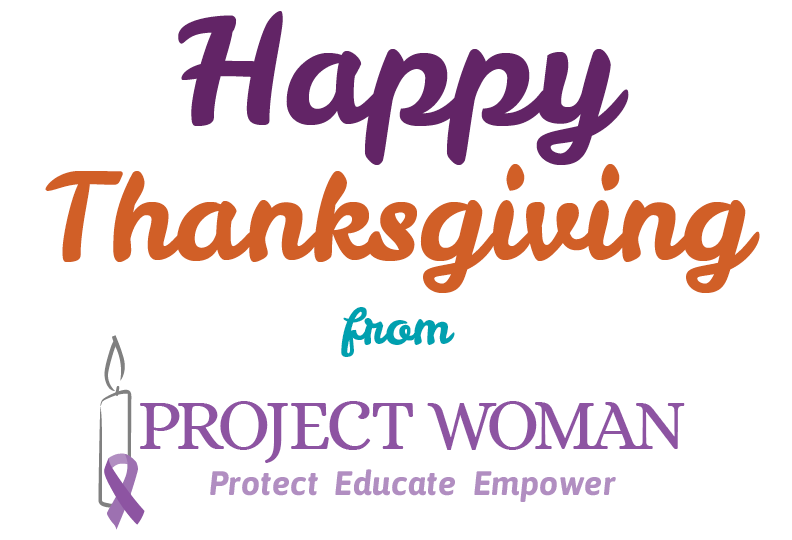 This morning it is grey with drizzly rain. The sun is hiding somewhere in the sky behind the blanket of grey clouds. But, it is not hiding in my heart. My heart is full and may even be overflowing! I could have looked out the window and sighed and said, "Well, here is a gloomy day!" but instead a smile spread across my face and I felt joy. Now, don't get me wrong, I have plenty of frustrated, "let's just hibernate already" kind of days! But, today I am choosing Joy. Joy that spreads out from my Thankful Heart.
The Project Woman team would like to share our heartfelt "Thanks" and gratitude for all of the support, commitment and passion from our friends and CommUnity as we continue, steadfast, in our efforts to provide safety, support, and empowerment for survivors and their families! Together we make a difference!
Join us in spreading Joy through Thankful Hearts! We will share an inspirational message or quote to help spread Joy during the Holiday Season and beyond! We hope you will consider pass it on!
"When you are grateful, fear disappears and abundance appears." – Anthony Robbins
Peace,
Laura