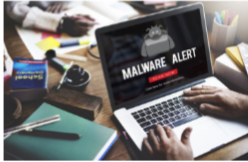 Hello!
Unfortunately, Project Woman, as well as other domestic violence shelter organizations around the state, have been targeted by Malware.
You may have received messages from what appear to be Project Woman but they are not coming from the Project Woman email environment. The malware grabs email addresses from the recipient's email mailbox and starts spamming those recipients from their own (the malware source) servers/email environments.
Please be cautious and look at the details of emails before opening and you will notice that they are not coming from an actual PW email address. The name may be a PW employee name, but the actual email address and sending server IP address is not related to PW in any way.
Unfortunately there is no way for us to restrict another entity from setting up an email address, setup the display name as someone else's name and send emails to other valid email addresses.
If there are instances of SPAM being sent from an actual PW email address – please let me know immediately and I will involve our IT provider.
Peace,
Laura