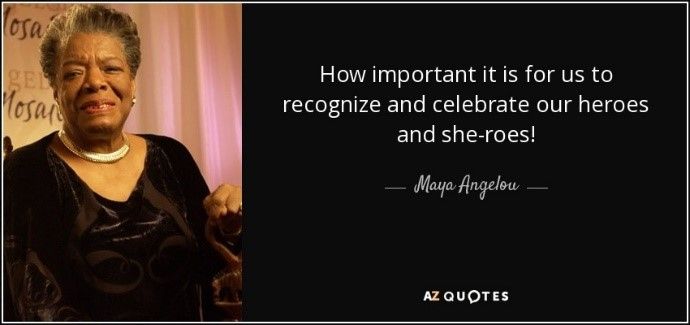 The women who have paved a path to where we stand today are our She-roes! This month we celebrate the women who have stood up and spoke out for the right to vote, the right to own property, the right to be educated, and the right to make decisions about our own bodies…and more! The status of women has increased in this country since Abigail Adams warned John to "not forget the ladies." Check out some statistics at Diversity Inc. from the link below and Let's Celebrate Women!
The National Women's Hall of Fame was founded in 1969 in Seneca Falls, New York in honor of the first Women's Rights Convention held there in 1848. Women are chosen for inclusion in the Hall of Fame on the basis of the value of their contribution to society, contributions to art, athletics, business, government, humanities, science, education, etc. and the enduring value of their achievements. These remarkable women are certainly among the list of She-roes we celebrate as part of Women's History Month.
Some of our She-roes are less famous, less notable, but no less important! The Heritage Center (117 S. Fountain Ave., Springfield, Ohio) proudly displays local women who have had a great impact on our community. And our own diaries and journals are full of pages about our mothers, sisters, aunts, and friends who we have deeply impacted us and helped to make us the wonderful women we are today!
Women's History Month is an opportunity for reflection on how far we have come. It is also a "recharging point" to prepare us for the continued effort necessary to maintain what we have earned, to increase awareness about ongoing wrongs and focus on issues that continue to impact women and girls today!
Info Please- Women's History Month
Clark County History Facebook Page
Diversity Inc. – Women's History Month Facts and Figures
Until next Monday Matters – Peace, Laura