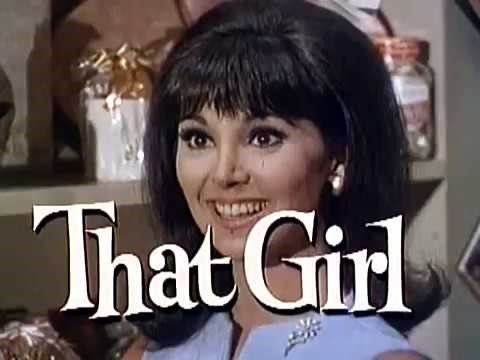 The spirit of Wednesday's Woman is what drives the women's movement, ending gender-based violence, and ensuring that we continue forward!
"That Girl" star, Marlo Thomas is this week's Wednesday's Woman! Marlo may not have started out her career with the idea of becoming a feminist but she quickly became an icon for independent women of the 1960s.
In the PBS documentary "Makers; Women Who Make America" Marlo Thomas shared that she had tested for a TV pilot with the ABC network. The young programming executive, Edgar Scherick from ABC began sending her scripts. Marlo told him "everything you've sent me, the girl is either the wife of somebody or the daughter of somebody, or the secretary of somebody. Have you ever thought about doing a show where the girl is the somebody?" Scherick said to me, "Would anybody watch a show like that?" I said, "I think so!" And I took out of my bag 'The Feminine Mystique.'  I said this is where it's going. If you want to hit a moving target, you have to aim where it's going, not at where it's been." This is how 'That Girl' came to be!
Marlo shared, "I didn't see myself as a symbol for anything. But then I'd receive mail that said, 'I'm 16 years old and pregnant and I'm afraid to tell my father, where can I go?' or  "I'm 22 and I have two children and my husband beats me. I have no job and no money, what can I do?" I was completely unprepared for this, because I thought I was doing a comedy show." Thomas and her assistants began looking for a place for these women to go, and found nothing. "There hadn't been a women's movement. There wasn't such a thing as battered wives. There wasn't reproductive freedom. There were no law centers, no safe houses. No place to go. And that politicized me. I became a radical feminist," Thomas said.
Marlo Thomas is an inspiration as an independent woman; free to speak out and make change. She is a feminist, a philanthropist, and a Wednesday's Woman!
Have a Wonderful and Inspired Wednesday everyone!
Peace, Laura