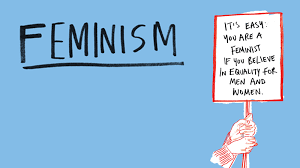 Feminism is the belief that women have the same rights as men and should be treated accordingly. Organized feminism fell silent during the Great Depression of the 1930s. In the 1940s, patriotism kept women away from organized feminist activities. However, America's involvement in World War II marked a sea of change in women's roles. Although not obvious at the time, the 1940s women were planting seeds for the rebirth of feminism.
Even as women made progress in gaining some access to jobs and equity in the workplace women were struggling to bring awareness about domestic abuse. One example is seen in 1945 when the Wife Abuse Law passed in California.
The California Statute states, "Any husband who willfully inflicts upon his wife corporal injury resulting in a traumatic condition, and any person who willfully inflicts upon any child any cruel and inhumane corporal punishments or injury resulting in a traumatic condition is guilty of a felony and upon conviction thereof shall be punished by imprisonment in the state prison for not more than 10 years or in the county jail for not more than 1 year.
This could be applauded as a step forward but was quickly dismissed in the court when a San Jose Superior Court Judge dismissed murder charges against a husband accused of murdering his wife. The judge ruled that the California wife-abuse law discriminated on the basis of sex by only making mention of husbands and was therefore unconstitutional.
Most states continued to have laws prohibiting divorce or separation from a marriage due to abuse and specifically supported Marital Corporal Punishment statutes well in to the 1960s which is something we will look at in a future post!
Until next Monday Matters – Peace, Laura