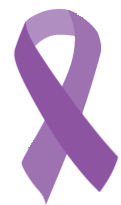 It's October 1st – the first Monday of October and it is our first in a series for Domestic Violence Awareness Month called Monday Matters.
The statistics are staggering. According to a 2018 article in the Washington Post the total cost to the United States of the almost 5 million domestic violence cases per year is about $460 billion. On average, four to five people are murdered by their intimate partners each day in America. Over 400 people are raped or sexually assaulted daily. More than 37 percent of US women and almost 31 percent of US men experienced intimate partner contact sexual violence, physical violence, and/or stalking during their lifetime. According to the Center for Disease Control (CDC) Intimate Partner Violence is a serious national health concern. You can find more information at https://www.cdc.gov/features/intimatepartnerviolence/index.html
Domestic and dating violence, rape and sexual assault, and stalking are pervasive problems in our society. No community is unaffected. These crimes affect us all. Recognizing this, Congress passed the Violence Against Women Act (VAWA) in 1994 to improve the nation's response to these crimes. VAWA has been reauthorized in 2000, 2005, and 2013 and is pending reauthorization in 2018 (expiration 9/30/2018 is extended only through continuing resolution through 12/7/2018 – contact your lawmakers and tell them to sign on to support VAWA!).
VAWA is a fairly new law. It is only 24 years old. What was it like before VAWA? We will explore this history over the next several weeks. Some things you may know, like when women first earned the right to vote, but other things may be new and even amazing as we consider "how far have we come?"
Let's begin in 1776: In a letter dated March 31, 1776, Abigail Adams writes to her husband, John Adams, urging him and the other members of the Continental Congress not to forget about the nation's women when fighting for America's independence from Great Britain.
The future First Lady wrote in part, "I long to hear that you have declared an independency. And, by the way, in the new code of laws which I suppose it will be necessary for you to make, I desire you would remember the ladies and be more generous and favorable to them than your ancestors. Do not put such unlimited power into the hands of the husbands. Remember, all men would be tyrants if they could. If particular care and attention is not paid to the ladies, we are determined to foment a rebellion, and will not hold ourselves bound by any laws in which we have no voice or representation."
Nearly 150 years before the House of Representatives voted to pass the 19th Amendment giving women the right to vote, Abigail's letter was a private first step in the fight for equal rights for women. Thank you Abigail!
Until next Monday Matters – Peace, Laura